Responding to USPSTF Recommendation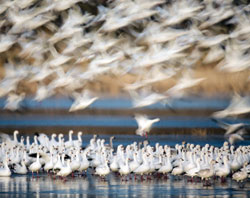 This section includes articles to help you understand the disturbing ramifications of the recent USPSTF recommendation on PSA testing, the misinterpretation of studies, and what can be done to ensure men have a choice in taking the test. We also provide information on contacting your government representatives.
Participate in Research Studies
Northwestern Memorial Hospital and Dr. William Catalona offer opportunities for you to participate in research projects on the treatment and prevention of prostate cancer.