This document contains material concerning William J. Catalona, M.D. extracted from previous press releases.
William J. Catalona is a researcher and prostate cancer surgeon. He is a Professor of Urology at Northwestern University's Feinberg School of Medicine and the Principal Investigator on the Northwestern-based prostate SPORE since 2013. He has received continuous funding from NIH and/or DOD for >30 years, including PI on several grants from the National Institutes of Health and the Department of Defense.  He is an author of 727 research works, 496 PubMed citations, including more than 50 on prostate cancer genetics.  His publications have received 54,166 citations, h-index 117, i10 index 425. Dr. Catalona is best known for having been the first to show that a simple blood test that measures levels of prostate-specific antigen (PSA) is the most accurate method for detecting prostate cancer and for having helped develop the "free" PSA test, and the Prostate Health Index (PHI) as a means of improving the accuracy of prostate cancer screening. Dr. Catalona established and directed the largest single-institution prostate cancer-screening program in the United States, including 36,000 men in the St. Louis area. He also led national studies that gained approval of the PSA, free PSA and Prostate Health Index blood tests by the US Food and Drug Administration.  He has long-standing research collaborations that have led to his being a co-author on the first genome-wide association study on prostate cancer aggressiveness and co-author on the initial report of the first prostate cancer risk single nuclear polymorphis (SNP) on  chromosome 8q24 and subsequently >10 other prostate cancer risk SNPs. He is the clinical PI of a major SPORE project on "Genetic Variants Associated with Aggressive Disease in Active Surveillance for PCa" and am co-investigator on a U54 grant and a Prostate Cancer Challenge Award on nucleic acid-based nano-contructs for immunotherapy of prostate cancer.
He has a large clinical/surgical practice in prostate cancer, specializing in prostate cancer surgery and is recognized as an expert in performing the "nerve-sparing" radical prostatectomy that can preserve sexual potency. He has performed more than 7,000 of these operations, more than anyone else in the world. His patients have come from all 50 states in the United States, as well as from Asia, Europe, the Middle East, and Central and South America, and include baseball greats Joe Torre, Stan Musial, and Bob Watson.
The primary focus of my current research is to improve the care of patients with favorable-risk prostate cancer through reducing over-treatment and under-treatment by developing evidence-based management pathways leading to the appropriate uptake, maintenance, and outcomes of active surveillance and early application of effective active treatment of patients with life-threatening disease.
Dr. Catalona has received awards and honors (see Awards and Honors). He has served on advisory boards of the National Kidney Foundation and American Cancer Society and the editorial boards of several medical journals. In addition to his federal grants, he has received grants from American Cancer Society, and CaP CURE (Prostate Cancer Foundation). He is medical director of the Urological Research Foundation, editor of its newsletter, Quest. He has also authored several books, and book chapters in medical texts and has made several award-winning videotapes of cancer operations.
Dr. Catalona has appeared on television and in the print media as a spokesperson on prostate cancer issues and developments. His research has been profiled in the lay press, including The New York Times, Wall Street Journal, USA Today, Time, Business Week, and on national television news programs, including NBC, CBS, ABC, and CNN, as well as in the medical literature, including Nature, Journal of the American Medical Association, New England Journal of Medicine and the American Journal of Human Genetics.
A graduate of Yale Medical School, Dr. Catalona trained in surgery at the Yale New-Haven Hospital, the University of California San Francisco, and the National Cancer Institute and trained in urology at the Johns Hopkins Hospital. He was a member of the faculty of the Washington University School of Medicine, serving as chief of its urology division for 14 years.
View Dr. Catalona's Curriculum Vitae here.
Dr. Catalona Receives National Physician of the Year Award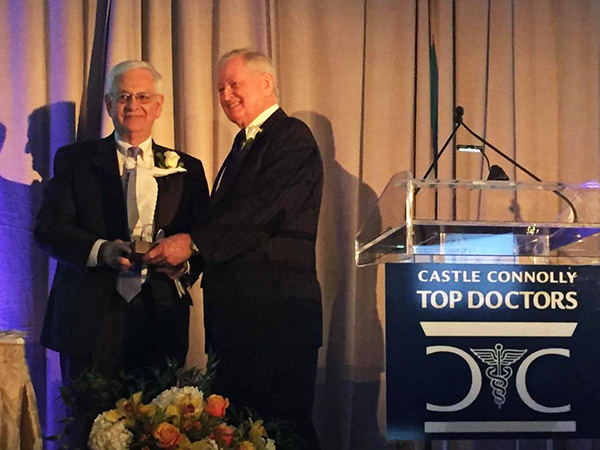 On March 21, Dr. William Catalona received a 2016 Castle Connolly National Physician of the Year Award for Clinical Excellence in New York City. Each year, Castle Connolly Medical Ltd. recognizes both physicians and leaders in health care whose dedication, talents and skills have improved the lives of people throughout the world.
Read more about the award and Dr. Catalona's career highlights here.
Watch the video introducing Dr. Catalona at the awards ceremony.
Prostate Cancer Immunotherapy Project Receives Grant
Dr. Catalona is part of a research team seeking to develop a breakthrough immunotherapy treatment for prostate cancer. The project is unique because the multidisciplinary team will use advances in the fields of nanotechnology and immuneoncology to design and test the treatment. The Prostate Cancer Foundation has awarded this project a $1 million Challenge Award grant, enabling the work to begin soon. Learn more here.
Intuitive Surgical Facing Lawsuits Alleging Patient Death and Injury with Robotic Surgery
As reported in The Mercury News, Intuitive Surgical is facing numerous product-liability claims and lawsuits over the da Vinci surgical robot: "In its most recent quarterly report, the firm said it is still facing a 'large number' of product-liability claims, plus 52 lawsuits alleging its machines were responsible for patient injury or death, and a multiparty suit covering 55 patients who had da Vinci Surgeries in 22 different states. Many complaints concern surgeries done in 2012 and 2013." Read the full article online here.
18th Asia-Pacific Prostate Cancer Conference
Dr. Catalona presented the annual Patrick C. Walsh Lecture at the 18th Asia-Pacific Prostate Cancer Conference held in Melbourne, Australia in August 2017. The meeting is the world's largest conference focusing entirely on prostate cancer.
In the photo on the left: Dr. Catalona (left) received a Distinguished Speaker Award from Professor Anthony J. Costello of the Royal Melbourne Hospital (right).
The speakers who participated in one of the conference's plenary sessions. (front row, left to right) Dr. Lynch, Dr. Epstein, Professor Costello, Professor Murphy, Dr. Boutros, Dr. Catalona, Dr. Sweeney, (back row, left to right) Dr. Lepor, Professor Ost, Professor James, Dr. Challacombe, Dr. Everaerts, Dr. Dundee, Dr. Black, Dr. Penson, Professor Hovens, Dr. Emberton.
Understanding Research and Treatment News:
A Virtual Town Meeting for Advanced Prostate Cancer Patients and Their Loved Ones
On April 10, 2016, Dr. Catalona participated in Understanding Research and Treatment News: A Virtual Town Meeting for Advanced Prostate Cancer Patients and Their Loved Ones. The webinar featured leading experts discussing the latest research and treatment information, inspirational patient stories and advice for living well.
This virtual town meeting was sponsored by the Patient Empowerment Network through educational grants from Astellas, Medivation, Inc. and Sanofi. Produced in association with Robert H. Lurie Comprehensive Cancer Center of Northwestern University and Us TOO
Dr. Catalona's Research: Impacting the Lives of Men with Prostate Cancer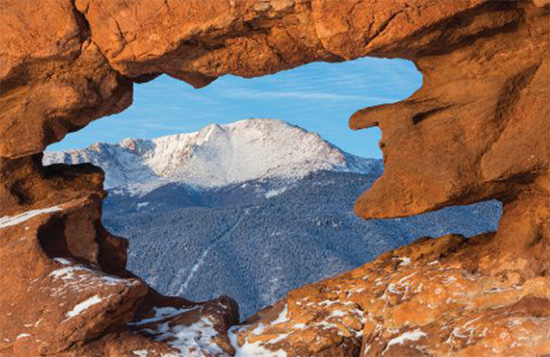 Contributions to the URF support Dr. Catalona's groundbreaking research for the early detection, prevention and treatment of prostate cancer.
Learn more about Dr. Catalona's work in the following areas:
Tests for the early detection of prostate cancer
Focusing on genetic variants
Examining active surveillance
The relationship between genetic variants and active surveillance
Improving treatment through personalized medicine
Dr. Catalona: Over 7,000 Radical Prostatectomy Operations
Dr. Catalona is celebrating a surgical anniversary. He has now performed more than 7,000 radical prostatectomies, more than anyone else in the world. Dr. Catalona is one of the first surgeons to perform and perfect nerve- sparing surgery in radical prostatectomy operations. His patients have come from all 50 states in the United States, as well as from Asia, Europe, the Middle East, and Central and South America.
High Ranking For Northwestern's Department of Urology
The National Institutes of Health (NIH) ranks individual departments within medical schools. The Department of Urology ranked third nationally among urology departments.